Rocky & Sarah's Travel Diary

Ottawa, Canada and Mt. Tremblant Quebec
---
Ottawa is the capital of Canada and the 4th largest city in the country. The city has a bustling technology sector that complements the public service industry that for so many years was the only sherrif in town. The Ottawa Region, covering an area 4,662 square kilometres (1,800 square miles) in size, is unique in its history, geography and lifestyle. It offers a wide variety of urban attractions: many of Canada's best museums and cultural facilities, as well as the Parliament Buildings and other historical structures and major institutions, are located in the Capital area. At the same time, the Ottawa Region lies within minutes of golfing, fishing, hiking, skiing, and many other outdoor adventures and wilderness activities. Three rivers (the Ottawa, the Rideau and the Gatineau), hundreds of lakes, the historic Rideau Canal for boating and skating, green spaces, and bicycle paths provide ample natural amenities within the Capital area. Ottawa also lies on the Ontario border with the province of Quebec, and has a sister city across the river in Hull. Both French and English are widely spoken. It is approximately 200 km from Montréal and 400 km from Toronto, Canada's two largest cities.
Tremblant has been rated the number one eastern resort in North America for a number of years running. Ski facilities without equal steps from a world class slopeside pedestrian village. With the 5th high speed quad installed last year opening up the new Versant Soleil area, Tremblant now offers an extensive variety of ski terrain on 4 mountain faces. Winter activities include skiing, skating, cross country skiing, snowmobiling, sleigh rides while in the summer you can enjoy hiking, mountain biking, fishing, sailing, golf, tennis, rafting, etc. Check out the Tremblant site for more info.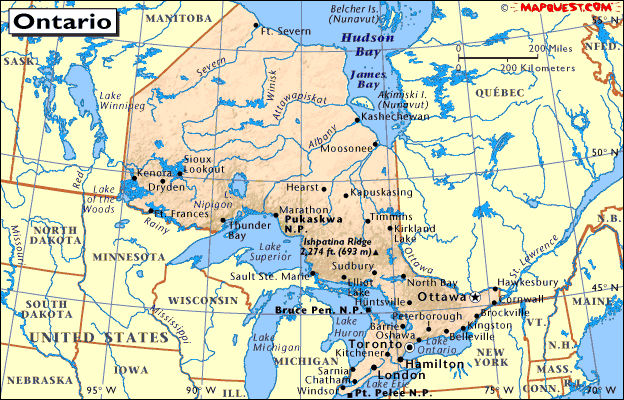 ---
Ottawa Cultural Stuff
Ottawa is one of our favourite cities on the planet. We cannot really explain why, but it might have to do with the juxtaposition of modern and historic archtecture, green spaces, culture and nightlife. Of course, the down side is that it is downright freezing in the winter. Working in the city and visiting the city have also given us two varying opinions of how it works. Add in two universities, the National Gallery of Canada, the Museum of Civilization (free admission on Thursdays) and the Casino in Hull, and you've got a heck of a potentially exciting place.
Click here to see what it's like on Parliament Hill right now!
We spent a weekend in Ottawa before heading to Mt. Tremblant for a week ski vacation in February 2001. We both had a really fun time and can't wait to do it again. Considering we moved here, it shouldn't be too much of a problem.
---
Ottawa Information Links
The Ottawa Citizen Online - The leading newspaper that gives you local and national news, as well as movie listing, etc. etc.
Ottawa.Com - A Complete Information Site on all things from Ottawa - Not as good as Toronto.com
Ottawaplus.ca - Run by Yellow Pages, it can be pretty slow and irritating to use, but has a lot of guides you can access.
Ottawa XPress - The weekly independant zine.
City of Ottawa - The Municipal Government Site
Ottawa International Airport - A how-to on getting and leaving the Nation's Capital.
Ottawa Weather - and it's not always -30C.
---
TRANSPORTATION
Public transit in Ottawa is run by OC Transpo. OC Transpo provides transit service to the communities of Ottawa, Nepean, Vanier, Rockcliffe, Gloucester, Kanata, and Cumberland.
Some OC Transpo routes also operate to downtown Hull, Quebec.
The Transitway is a big part of the Ottawa bus system: it provides rapid transit service across the entire region and intersects with all other buses. All OC Transpo bus routes travel along parts of the Transitway, or connect at one of the stations. Many stations are located next to major shopping centres or employment centres. Stations offer convenient transfer points with heated waiting areas, phones, and information displays. Many stations also have vendor kiosks and bike racks. Buy tickets instead of paying cash. The Cash fare is $2-something, while the equivalent ticket cost for an adult would be $1.80. Tickets are available at the kiosks, variety stores, etc.
VIA Rail is a convenient way to get between major Canadian cities without having to shell out big bucks for an airplane ticket (if you have the time). A trip from Toronto to Ottawa takes approximately 4 hours and costs about $120 return. If you purchase 2 weeks in advance you receive a discount. There are also a number of intercity buses that serve Ottawa. But we highly recommend the train if possible.
---
Budget Accomodation
Tour Ottawa has a handy search utility for finding accomodation. There are 2 hostels in Ottawa - The Backpacker Hostel and an HI hostel. There are also a number of upscale hotels right downtown. The Chateau Laurier is probably one of the best known, but I have yet to have the opportunity to stay there. Funnily enough, during our trip in February, we stayed at the Westin for free, due in large part to Sarah's work-accumulated points. It was a pretty snazzy hotel room, with this view of Parliament Hill and alongside the Rideau Canal.
---
Stuff to Do